Overland Traveling Exhibits is an outgrowth from one of Flint Hills Design's earliest and most pronounced core capacities: the curation, design, fabrication, and installation of traveling exhibits. We cut our teeth developing vital, robust traveling exhibits for museums across the United States and for cultural organizations with national reach and name recognition. If you regularly visit the rotating exhibit space of your local museum, it's likely you've interacted with Flint Hills Design's work before.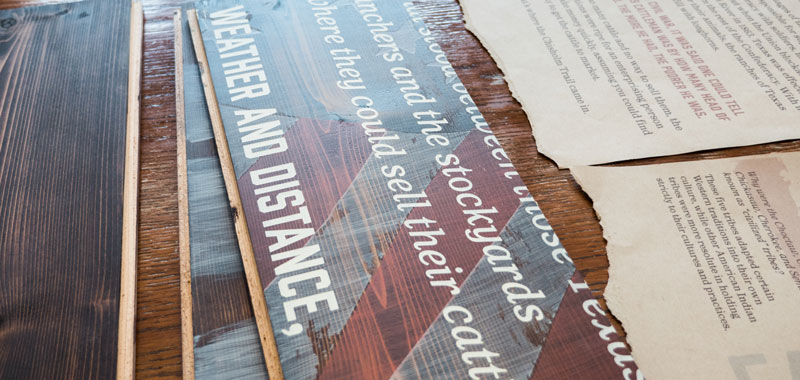 With over a decade of experience in traveling exhibit design, curation, and fabrication, we decided it was time to put our skills to use in a new way: We would develop our own traveling exhibits, combining high-impact, deeply relevant content with our own Upland® exhibit components. Overland's white glove delivery and installation service insures that you can spend your time running your museum instead of at trainings or trying to puzzle together exhibit installation on your own.
We're excited to expand Overland's traveling exhibit offerings in the coming years. If you're looking to book a different kind of traveling exhibit, or have an idea for a traveling exhibit you think would fit in the Overland series of exhibit offerings, contact us. We can't wait to hear from you!