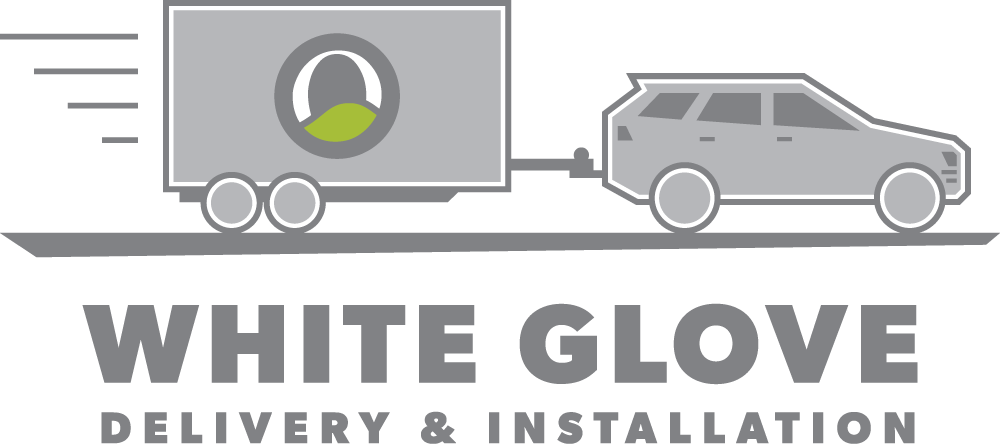 We deliver and install the exhibit for you!
Each exhibit packs into its own trailer. We simply drive the trailer to you, unload and install the exhibit, park the trailer outside your venue as additional exhibit promo signage, and load up and drive on to the next venue when the show is over.
---
This seems strange. Why the trailers?
We've been building traveling exhibits for more than a decade, and we've seen and learned a lot about the challenges related to shipping.
One of the obvious things is that shipping is brutal on exhibits. Another is that venues hosting exhibits don't have staff twiddling their thumbs--everyone is busy.
Handling the shipping and installation process end-to-end means we can eliminate a ton of complexity.
Is it more expensive?
We charge for delivery and installation at our cost. Being located smack dab in the middle of the country gives us a unique advantage. For most locations this means we can actually save money over common carrier shipping. It also means you don't have to worry about devoting staff time to setting up the exhibit because we can do it faster and cheaper than re-training a new crew each time. If something breaks, we're there to fix it. If you have questions, you can simply ask the person who built the exhibit. And no need to coordinate loading and unloading.
Note: We realize that in some instances you have staff that may be able to help with installation. We'll work with you to weigh the cost of us doing 100% of the installation vs. partnering with your staff, and will be flexible on helping to determine the best delivery & installation method for your situation.
---
Want to know more? We'd be happy to discuss the delivery & installation process.
Get a delivery & installation quote