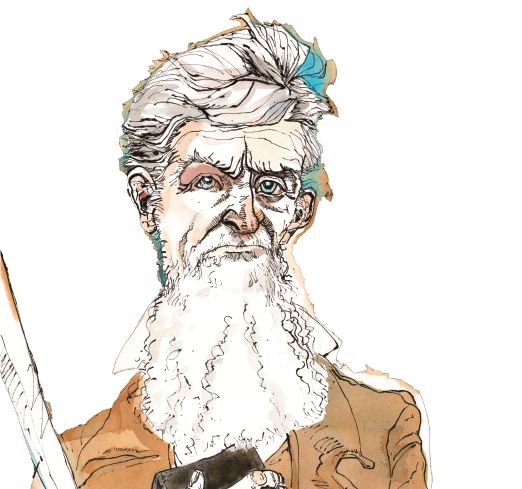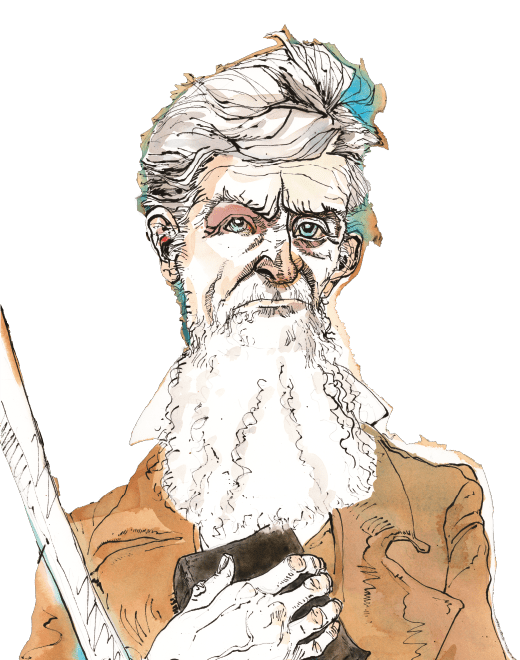 Encountering

John Brown
A traveling exhibit exploring John Brown's life and legacy through the eyes of those who knew him.
*Now available for booking!
↓ click the image to enlarge ↓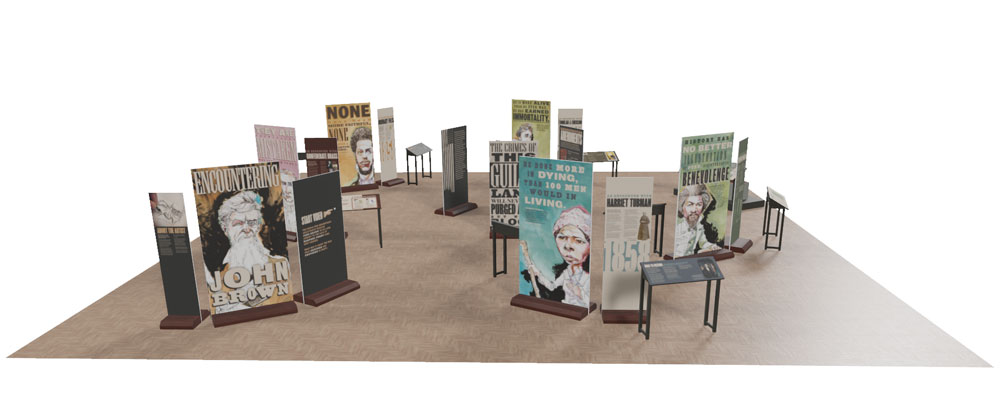 Exhibit Information
Learn about this radical abolitionist through his encounters with key Civil War-era figures such as Harriet Tubman and Robert E. Lee.
"Encountering John Brown" explores the history of the man who helped start the Civil War through history, firsthand accounts, and vivid illustrations of the Americans, from widely recognized to largely unknown, whose lives were altered by their encounters with the man. Utilizing expressive portraits by artist Brad Sneed, the exhibit explores Brown's story from childhood to his execution for his role in the raid on Harpers Ferry. From his abolitionist roots in Ohio to his role in the violence of "Bleeding Kansas" to his plan to start a slave insurrection beginning with the taking of Harpers Ferry, "Encountering John Brown" follows America's most prominent abolitionist from cradle to grave and beyond.
Target Audience
Ages 10 and above
Content Tags
John Brown ·
Harriet Tubman ·
Frederic Douglas ·
Henry Wise ·
Osborne Perry Anderson ·
Henry David Thoreau ·
Timeframe: 1800-1861 ·
Civil War ·
Harpers Ferry ·
Slavery
Space Requirements
The John Brown exhibit is sized for approximately 1,500 sq ft. However, all exhibit components are freestanding and can be arranged in a flexible layout, so as long as you have 1,000 sq ft you should be able to display the exhibit.
The venue ceiling should be at least 8 feet tall.
Exhibit Elements
6 large, free-standing panels with wooden bases
10 medium, free-standing panels with wooden bases
10 wooden reader rails
1 reproduction "Beecher's Bibles" crate
Rental Information
Exhibit fee starts at $120/day
The rental duration for this exhibit is flexible.
Reserve the exhibit!
Exhibit Shipping
We deliver and install the exhibit for you!
Learn more about our White Glove delivery service.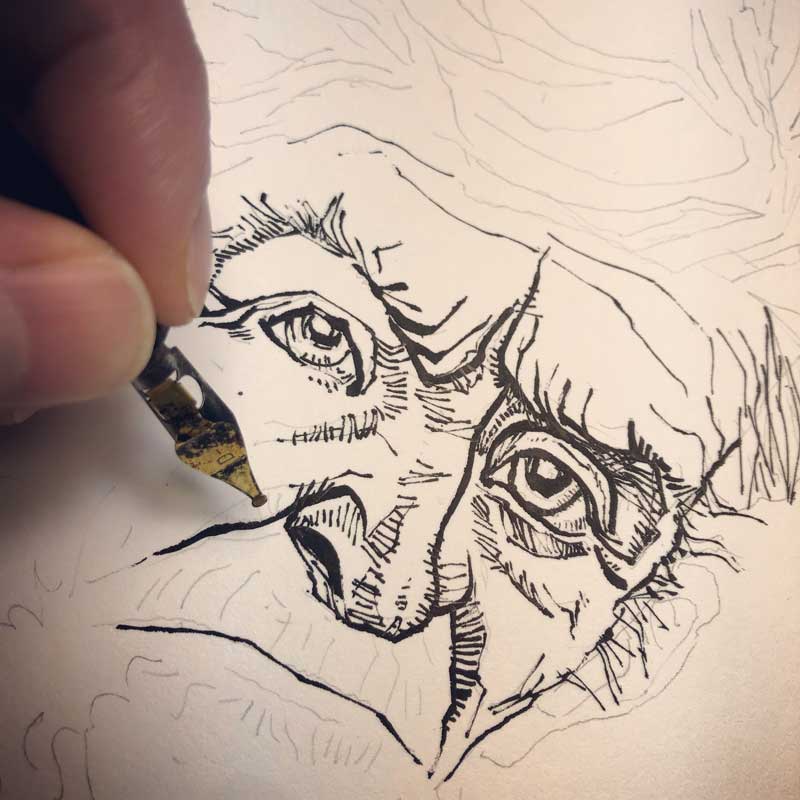 Original illustrations by Brad Sneed
The significant people from John Brown's life are depicted through original illustrations by Brad Sneed. The artwork is displayed on large panels that stand just over seven feet tall. The result is a gallery of larger-than-life historical figures with a commanding presence.
Brad Sneed is a Kansas-based artist whose illustrations have appeared in newspapers and magazines, product packaging, and in books.
Public Relations Kit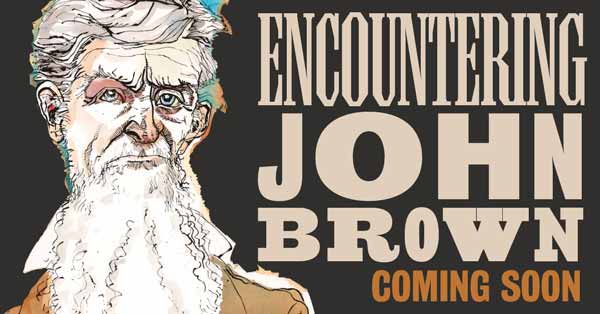 In order to help support the hosting venue, the exhibit includes logos and artwork to promote the exhibit on social media, a sample press release, a customized poster, an outdoor sandwich board, and front desk signage.
View available resources →